Albert Jackson 1857 - 1918
First Black Letter Carrier in Toronto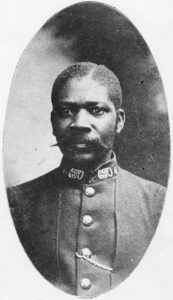 When Albert Jackson showed up for his first day of work as a mailman, on May 17, 1882, the other letter carriers refused to show him the rounds. The reason: He was black. The incident was reported by the press, which wrote about "the obnoxious coloured man."
White letter carriers and office staff were indignant that a black man was appointed to the job, which placed him in a higher rank than some white employees. For several weeks, the story of Toronto's first black postman was hotly debated in the city's newspapers.
Jackson was the child (born c. 1857) of a former slave from the United States who had escaped to Canada along the Underground Railroad.
John A. Macdonald, the prime minister, had to intervene as it was an election year, and they were heard. Wanting to please black voters, Macdonald intervened.
We dont have much information on Jackson. He was born in the late 1850s and his family travelled to Toronto and stayed briefly at the home of Thornton and Lucie Blackburn, fugitive slaves from Kentucky who had come to Toronto in 1834. They likely lived in rented rooms in the downtown neighbourhood called St. John's Ward.
In 2017, Heritage Toronto installed a plaque commemorating Jackson on the south side of Lombard Street east of Victoria Street.
In January 2019, Canada Post issued a stamp honouring this postal pioneer.
Section D, Lot 16