Allan Winton King, OC 1930 - 2009
Filmmaker
Plaque located at: 397 Carlton Street, Toronto, ON, Canada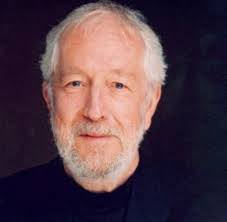 Allan King was born in Vancouver B.C. and attended both junior and high schools in Kitsilano. At this time, he worked as a stagehand and assistant on his friend Stan Fox's first film, GLUB. He and Stan watched 2- and 4-reel comedies and eventually they became projectionists at the Vancouver Film Society in 1947 and began programming the group's screening program. They previewed endless films including German Expressionist and Soviet montage films from the catalogue of the Museum of Modern Art in New York City. After earning an honours degree in philosophy from the University of BC he ran the UBC's concert season 1950-51. Here he learned marketing and organizational skills. By this time his life experiences were extensive, not only culturally but intellectually.
His early life presented him with many challenges as his father was an alcoholic and at one point his mother had to place her two children in foster care. She eventually divorced her husband and when Allan was 15 she remarried and both children took their stepfather's last name, which was King. It has been said the Allan King embraced film as an entry point to other people's traumas mainly to empathize with the human condition in all its limitless variety.
After touring Europe with his first wife Phyllis Leiterman, he returned to Canada. In 1954 he joined the CBC Vancouver. Working as a director and producer, he made his first CBC documentary, Skidrow, about alcoholic men living in the flophouses of Vancouver's Downtown Eastside. His father had died a few years earlier.
Feeling the need for change, in 1958 Mr. King moved his family to Ibiza in the Balearic Islands, determined to become an independent filmmaker. He eventually shot his first dramatized documentary Running Away Backwards about Canadian expatriates living on the island of Ibiza.
On returning to Canada he was commissioned by CBC to make Warrendale, his first major feature documentary work. The film was about emotionally disturbed children at a mental health facility in Toronto. Jean Renoir, the late filmmaker, is said to have considered the film the most remarkable documentary he had ever seen.
Now married to his second wife screenwriter Patricia Watson, he began directing her adaptations of A Bird in the House, Red Emma and Who Has Seen the Wind.
These successes were followed by One Night Stand, an adaptation of playwright Carol Bolt's story about modern sexuality. This piece was made for television and during the 1980s and 1990s Alan King directed many episodes of television series including Danger Bay and The Road to Avonlea.
He made another feature film Termini Station, based on a script written by his third wife Colleen Murphy. Now in his seventies, a new series of documentary films, The Dragon's Egg (1999), Dying at Grace (2003) and Memory for Max, Claire, Ida and Company (2005), dealt with upheaval in ones country, death and dementia. They were a huge success and won rave reviews, traveled internationally to many festivals and were released. In 2006 his final major film EMPz 4 Life was completed. This film studied racial stereotyping of young black men in Toronto.
Alan King served as president of the Directors Guild of Canada in 1970-1971 and from 1993-2000. His awards speak to his passion and expertise for film. His empathy with the human condition and many personal life experiences are evident in all of his works. Mr. King is a celebrated filmmaker within and far beyond our Canadian borders.
Awards
1992 – Gemini Award
2006 – Honorary doctorate of fine arts from Simon Fraser University
2009 – Posthumously awarded a special Gemini, the Academy Achievement Award, for his contributions to television
Film Awards
International Critics Prize at Cannes for Warrendale
Best foreign film at the British Academy of Film Awards with Michelangelo Antonioni's Blow Up
Grand Prix at the Paris International Film Festival for Who Has Seen the Wind
Five Canadian Film Awards for One Night Stand made for television
Gemini for editing Dying at Grace – 2003
Donald Brittain Award for best social or political documentary Dying at Grace – 2003
Hear him talk: