Allen Yen, PhD 1925 - 1993
A Leading Figure in Canadian Radio Astronomy
Plaque located at: 139 Amelia Street, Toronto, ON, Canada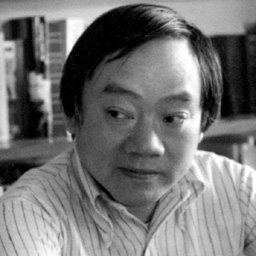 Born in Canton, China in 1925, Allen Yen received his B.Sc. degree from Chiao Tung University. He obtained his M.Sc and Ph.D degrees from the University of Toronto, Department of Applied Physics in 1950 and 1953 respectively. He was appointed to the Faculty of Applied Science and Engineering at the University of Toronto in 1952, where he became Professor of Electrical Engineering in 1966.
Professor Yen's depth and breadth of knowledge contributed to the then-emerging disciplines of signal theory, and communication and digital signal processing on both the theoretical and experimental fronts.
In 1967 Dr. Yen was co-recipient of the prestigious Rumford Medal awarded by the American Academy of Arts and Sciences for the development of VLBI – Very Long Baseline Interferometry. VLBI is a powerful technique in radio astronomy. By linking together widely separated radio telescopes, VLBI allows astronomers to see the universe in more detail than ever.
In recognition of his outstanding research and teaching career, Professor Yen was awarded the title of "University Professor" at the University of Toronto in 1980, and held that post until his formal retirement in 1991. Following his formal retirement, Allen Yen continued his work at the University of Toronto as "University Professor Emeritus" until his sudden death two years later.
A Fellow of the Royal Society of Canada, he will be remembered, not only for his contribution to science, but also for his endless wisdom and love of sailing.
Section E, Lot 443