Darrell Kent 1942 - 1989
Real Estate Agent and Philanthropist Who Started the Gentrification of Cabbagetown
Plaque located at: 368 Sumach Street, Toronto, ON, Canada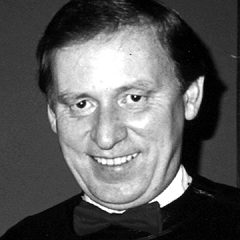 Darrell Kent was born and raised on a farm in Saskatchewan and came to live in Toronto in the late 1960's. He enrolled in Ryerson's hotel and restaurant program and then worked for the Canadian Restaurant Association.
He eventually bought a 13–room house on Metcalfe Street, renovated it, then sold it, turning a lucrative profit. He then began in earnest to sell real estate in Cabbagetown, and is credited with making a great contribution to the revival of the area in the 1960s and 1970s. He built a dominant real estate firm and became a millionaire several times over. He had charisma and the ability to hire very competent people. He is considered the driving force behind the restoration of many of the area's beautiful and unique Victorian houses.
Darrell Kent helped to establish the Cabbagetown Cultural Festival and a tour of renovated homes in the area. He financially supported activities for local youth, inspiring and encouraging others to join in his philanthropy.
Mr. Kent enjoyed collecting art deco pieces and antiques for his home. He travelled the world and enjoyed a full life.
He died suddenly of a brain aneurism while vacationing in Brazil. He had been living with a brain tumour for the preceding two years.
Hear him talk: