Doug Henning 1947 - 2000
World-Famous Magician
Plaque located at: 94 Winchester Street, Toronto, ON, Canada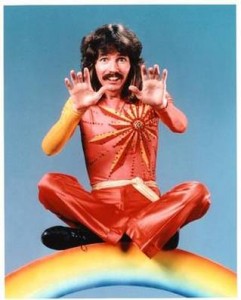 Doug Henning was born in Fort Garry, Manitoba. He was six years old when he first became interested in magic, after watching a magician on "The Ed Sullivan Show."
As a teenager, he studied magic and began performing as The Great Hendoo.
In 1969 Doug was living in the third-floor apartment at 94 Winchester Street. He had just finished his undergraduate education and was deciding whether or not to become a surgeon. Later he applied for and successfully received a Canada Council grant to study magic… and the rest is history.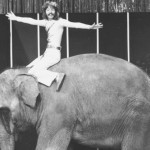 At the same time he was building some of his famous props: the giant cat prop to make the lion disappear, the moveable stomach of the woman and many more, including the vanishing elephant.
In the 1970's and 1980's, he created and starred in several magic musicals on Broadway, including "The Magic Show," "Merlin," and "Doug Henning's World of Magic." He created the legendary magician Houdini's "Water Torture Escape," before a live audience.
The ratings for "The World of Magic Show," were so high that NBC made the show an annual event. The show won an Emmy award and seven Emmy nominations, and made Henning one of the world's best known magicians.
In 1987, he left the world of magic. He had been practicing Transcendental Meditation for many years and decided to dedicate himself to promoting this discipline.
In 1994, he returned to Canada and ran for parliament as a candidate of the Natural Law Party, but was not successful. Doug Henning began working with the Maharishi on plans for a Transcendental Meditation theme park in Niagara Falls, Ontario.
After his death there was a huge outpouring of grief. One person wrote of his absolutely genuine, sparkling, wonderful personality, on and off stage. He viewed all of life through the window of wonder and amazement. Doug Henning brought out the childlike innocence in us all when we watched his magic.
Hear him talk: