Enoch Turner 1792 - 1866
Brewing up education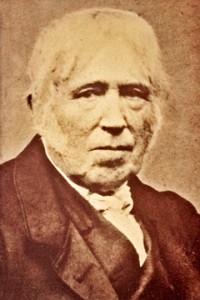 Enoch Turner came to Toronto in the early 19th century from England. He established a brewery at Front and Parliament Streets, which flourished despite a disastrous fire in 1832.
Intensely interested in education, he gave to an endowment fund establishing the University of Toronto and in 1848 he built the Enoch Turner Schoolhouse as a free school to educate the children of the many Irish immigrants.
Though no longer a school it remains one of the oldest continuously operated buildings in the City of Toronto. Enoch Turner was described as, "…a generous and compassionate man who loved children and animals."
It is said that at the end of a long day he would feed his horses beer.
There is no mention of what he fed the children…