Hugh Garner 1913 - 1979
Author and Witness to Depression-Era Cabbagetown
Plaque located at: 550 Ontario Street, Toronto, ON, Canada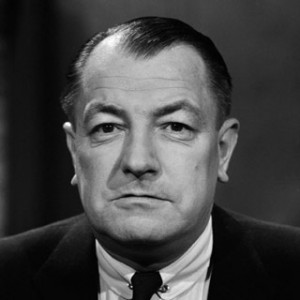 In 1919, when he was six years old, Hugh Garner's parents emigrated to Canada from Yorkshire, England. He grew up in Cabbagetown and began working at the Toronto Star as a copy boy. Eventually, he realized that in order to succeed as a writer, he had to work at the task full time, so he quit his day job.
During the Depression he "rode the rails" across Canada and the United States, working at a number of different jobs. He also fought in the Spanish Civil War. When World War II broke out, he joined the Navy and served on Atlantic convoy duty until 1945.
As a Canadian writer Hugh Garner's poor, urban, Protestant background is evident in his work. His focus was on working-class Ontario. The best known of his realistic novels is Cabbagetown (1950). His extensive literary output includes 100 short stories, 17 books, numerous articles, radio and T.V. scripts, and his autobiography, One Damn Thing After Another. In 1963, Hugh Garner was awarded the Goveror General's Literary Award for Hugh Garner's Best Stories, A Collection of His Short Stories.
Hugh Garner is known for his hard-living lifestyle, which he lived to the end.
The Hugh Garner Housing Co-operative on Ontario Street is named after him.
Hear him talk: