Margaret Paton Hyndman, Q.C. 1901 - 1991
Pioneer Canadian Lawyer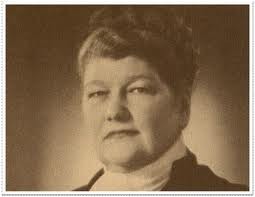 Margaret Paton Hyndman was born in Palmerston, Ontario. She attended high school in Listowel, Ontario and then moved to Toronto to enroll as a student at Osgoode Hall Law School. Called to the bar in 1926, she was granted in 1938 the honour King's Counsel (K.C.) (now called Queen's Counsel, Q.C.) the first Canadian woman to be so honoured and the second woman in the British Empire.
Margaret Hyndman's home in Cabbagetown was at 21 Winchester Street where she lived for many years. Another remarkable Cabbagetowner, the Venerable Archdeacon Samuel J. Boddy, once lived at the same address.
Hyndman served on numerous boards and became the first woman in Canada to sit on the board of a trust company (London and Western, which later merged to become Canada Trustco Mortgage Co.).
During World War II, with the Government's help, she persuaded the Canadian Bar Association to provide free legal services to military personnel and their spouses. This was the beginning of legal aid in the Country. She often defended the less than fortunate. A most treasured award was the City of Paris Silver Medal with a citation from President Charles De Gaulle for her work with the Free France movement.
She was a Charter member of the Zonta Club, which was established in 1927 to advance the status of women. Throughout her career she fought for women's rights, advocating equal pay for equal work before the highest courts in Ontario and Canada. In 1952 she was named "Woman of the Year" for her work in getting equal pay legislation adopted in Ontario. Margaret fought and won the right for women to sit on juries, incorporated the Consumer's Association of Canada and represented aboriginal women at the Supreme Court in the question of individual and group rights.
Although she set precedents for women, and was an early activist of women's rights, she didn't consider herself a feminist nor consider herself different because she was a woman.
A true pioneer in the legal field, she has left a formidable legacy that has made a notable difference to the legal profession.
Awards and Honours
Hear her talk: