Patricia Anne Watson 1930 - 2015
Screenwriter and Film Director
Plaque located at: 397 Carlton Street, Toronto, ON, Canada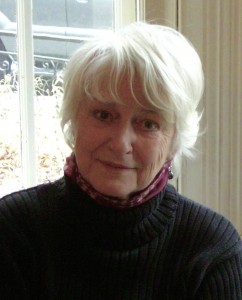 Patricia Watson began her career working at the National Film Board of Canada writing, directing and producing films. Her first documentary film, Every Second Car, which was co-directed with Rex Tasker, focused on the necessity of seatbelts in cars.
The subject matter of her early films was about, or for, children. Her film The Invention of the Adolescent, which she wrote and directed, received three awards.
Patricia Watson then turned her attention to the making of documentary films on the lives of women, immigration, adoption and feminist topics. She directed and co-produced The Legacy of Mary McEwan, a film about Canada's first feminist psychiatrist. This film made a huge impact on women artists.
While married to the director Allan King, Ms. Watson began writing screenplays for feature films. The film A Bird in the House (1973), of which she wrote the screenplay, was directed by Mr. King. The two went on to write and direct W.O. Mitchell's Who Has Seen the Wind. The film was viewed throughout North America and became the top grossing film of that year and received several awards.
She wrote the screenplay for The Nutcracker Prince, an animated Warner Brothers film, and the screenplay for the "Conversions" episode of the first season of The Road to Avonlea.
The short stories that Patricia Watson wrote include My Husbands Wedding, a story about three middle-aged women living in Cabbagetown in the 1980s. As a resident of Cabbagetown, she had a keen interest in the community and her descriptions of places are very well written and have been described as elegant and convincing.
She was also a member of the Heliconian Club for many years where she had several exhibitions of her art.
Patricia Watson will be remembered for her contributions to Canadian documentary and feature film. Emerging filmmakers will be inspired by her legacy.
Awards
For her film The Invention of the Adolescent
International Children's Film Festival, La Plata Argentina – 1969
The American Film and Video Festival, New York – 1969
International Educational Film Festival, Tehran, Iran – 1970
For her film A Bird in the House
Canadian Film Award (now called a Genie)
For her film Who Has Seen the Wind
Golden Reel Award
Grand Prix at the Paris International Film Festival
Hear her talk: